Did you rename the firmware "test.bin"?
Chinese Xiaomi Mi Router 4A (R4AC)
2.28 ----> 2.58 or 2.18.51 ----> 2.18.58
Revision for China> DVB4222CN
Global version Xiaomi Mi Router 4A (R4AC) 100m
2.18.215 to ----> 3.0.5 Revision for global> DVB4230GL
@hoddy
I've tried both way renaming to test.bin (first two or three times) and leaving same name
@Zorro
mine had global fw exactly 2.18.215, but since I was unable to find it, I tried with the chines one, 2.18.58
Where I can find the global to download?
Thanks
Correct, that is the page where I've downloaded and used as test.bin

I thought this was chinese version, not global since is 2.18.58
well, if you have R4AC global version story is different . try this method :
1-download MIWIFIRepairTool from xiaomi:
http://bigota.miwifi.com/xiaoqiang/tools/MIWIFIRepairTool.x86.zip
2-download chinese firmware 2.18.28:
https://anonfile.com/h414S108o6/miwifi_r4ac_all_c4b35_2.18.28_rar
3-set static ip to your computer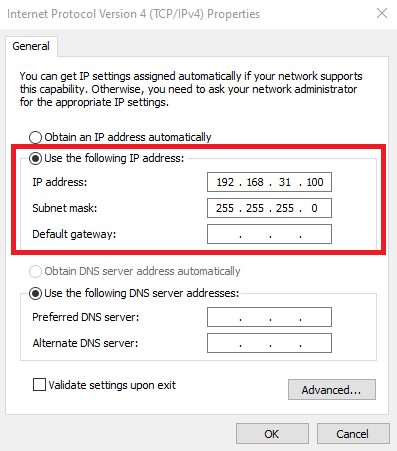 4-Run MIWIFIRepairTool.x86.exe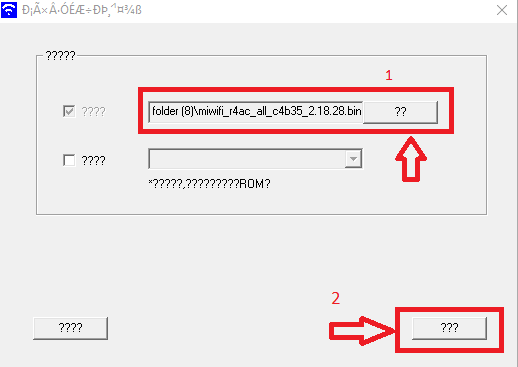 hold down the Reset button and power on the router then release it after 8 sec and wait for the router to flash the firmware.
After that you can update to 2.18.58 via web interface.
Thanks @Zorro
Just doing this procedure.
Should I wait some specific times after what I see in last image or wait for something after blue fast led flashing?
What about Padavan?I found this Russian Forum @https://4pda.ru/forum/index.php?showtopic=988197&st=0
It's quite easy to flash using Zorro's method but all the download links are error 404.It would be nice if anyone could extract those files out of there and upload them in a different directory.Thanks to everyone for there efforts.
if you see blue light flashes fast it's done power off your router then power on it. did this method worked for you?
Finally!!
You made may day, @Zorro
Recovered the router with original fw, upgraded manually to 2.18.58 via web UI
Tried again the OpenWRTInvasion to get telnet access and now it works.
Now, what is the correct fw to upload to the 4A 100M?
Is this the correct page where to download?
The snapshot or the other one?
And then
cd /tmp
curl http://downloads.openwrt.org/releases/19.07.2/targets/ramips/mt76x8/openwrt-19.07.2-ramips-mt76x8-xiaomi_mir4a-100m-squashfs-sysupgrade.bin --output firmware.bin # Is this the correct fw??
./busybox sha256sum firmware.bin # Verify the firmware checksum before flashing, very important to avoid bricking your device!
mtd -e OS1 -r write firmware.bin OS1 # Install OpenWrt

After flashing should I do this?
After flashing openwrt FW you need to ssh to router and install luci then enable wifi from settings.
1.ssh root@192.168.1.1
2.opkg update
3.opkg install luci

Thanks again!!
Do you suggest stable?
While you were replying I added something to my previous message, so
After flashing should I do this?
After flashing openwrt FW you need to ssh to router and install luci then enable wifi from settings.
1.ssh root@192.168.1.1
2.opkg update
3.opkg install luci

I imagine I have to reboot before doing SSH
if you are using snapshot you need to install luci and enable wifi from settings.Do you suggest stable? i don't know it depends on you
ok, so, last thing, if I install the stable I don't have to install luci and I'm done, I have just to reboot the router and connect wired to configure, correct?
yes exactly, you don't need to install luci manually in stable releases i think...
Everything works now!!!
I had to manually download the firmware locally and then copy via FTP to the router because downloading with curl gave me a file of 185B while the fw is 4.0MB, then I renamed it to firmware.bin and did the mtd command.
You need to click the link in a browser then right click on the "download now" (or whatever) and select copy link location to get a download link. Links will be temporary and may also only be for your IP.
Hey Guys.
is there any build available for 4A Giga Version which have shadowsocksR vpn package installed on it?