Hello,
I want to route everything comming from the local ip 10.0.8.129 with destination internet via a VPN Interface. I tried to add 10.0.8.129/32 and Outgoing Interface VPN under Network -> Routing -> IPv4 Rules but that is somehow ignored and traffic from that IP uses still the default route.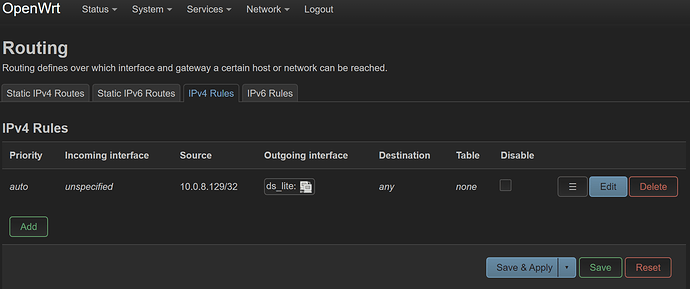 Looking at https://openwrt.org/docs/guide-user/network/routing/routes_configuration seems to be not what I need because this seems to have as goal to change the route for a target and not a specific source IP.
So if somebody could point me in the right direction I would be very gratefull.
Thank you