Update 2:
Basically, the current config from 19.07 do not work fully.
For the first boot up, there is switch0, with no ports active. Switch 1, which is the active switch.
After install of luci, any change of Interface config will result in failed when apply. Need to manually remove switch0 entries in /etc/config/network, reboot, then edits in luci will work.
Update: I proceeded to force upgrade. And it works so far.
I can generate the rom file after cp archerc5v4.config .config .
When flash the file with sysupgrade, I got: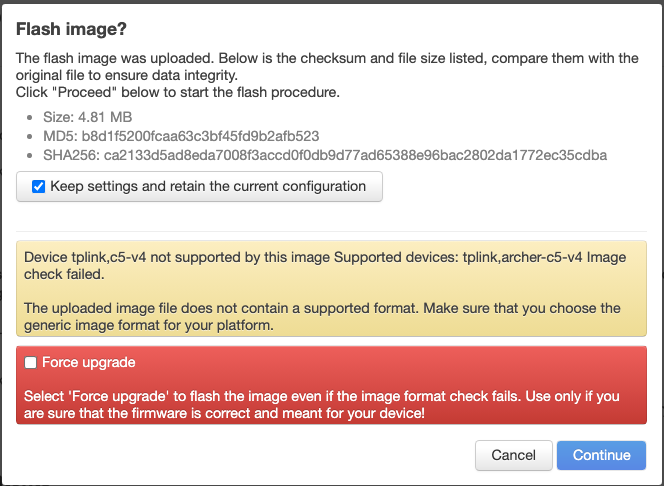 Should I force upgrade?