Hello,
I have bought a Linksys WRT1900ACS-EU router on which I want to run OpenWRT. The installation worked fine, but unfortunately I cannot connect to my ISP.
I live in Germany and my provider is Telekom. My access data should be work. They do this for example with the Vigor 165.
The following settings have been made. I noticed that VLAN 7 has been set: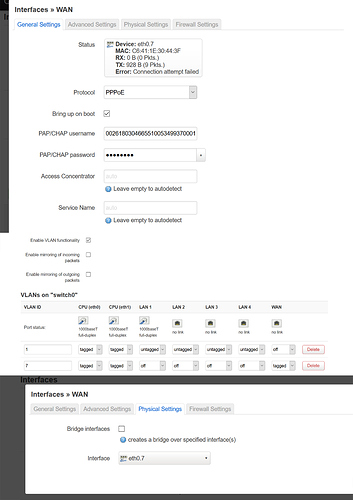 Am I doing something wrong?
Best regards
PD