I am trying to experiment using bridge mode in my ISP router no.1 ( Huawei HS8545M5 stock firmware) to connected my Main router no2 (DLink dir 867 OPENWRT firmware 21.02) using pppoe protocol.
My earlier working setup before working bridge mode was:
Router1 use "Route Wan" to connect to ISP's fibre optics using pppoe protocol. "See attached picture no 1 for configuration details"


Router1 RJ45 ethernet port named "LAN 1' is connected in DHCP mode to Router2's RJ45 ethernet cable named "WAN"

Route2 OPENWRT firmware two interface were added by default WAN in DHCP protocol and WAN6 is DHCPv6 protocol.
The internet works as it's suppose to in this mode.
But now i want to use router1 as brigde.
The router2 will connect to ISP using pppoe and provide a local area network to all my devices access to internet.
In router2, under interfaces>WAN, I switched protocol from DHCP to PPPOE, and i entered the username password provided by ISP.
However i don't have any internet access at the LAN port or WIFI.
In openwrt i went to diagnostic and tried ping but results displayed are "bad connection"
Since this is not working
Next i tried creating VLAN ID (provided by ISP) as per steps in this video, by Van Tech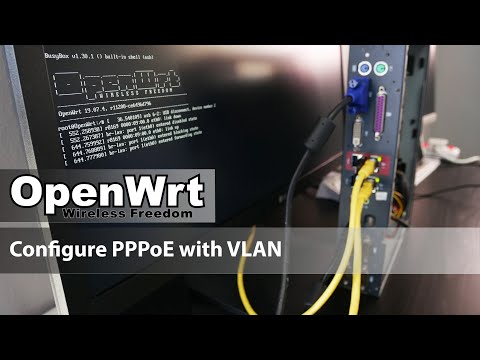 But instead of DHCP i used PPPOE.
But doing so the WAN refuses to connect with an error.
See attached picture 4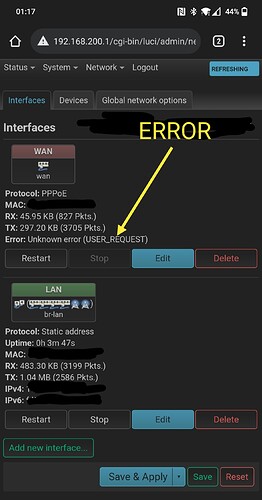 I tried remove VLAN_ID from the router1 so that packets domt get tagged twice but still no results in WAN connection.
Can anyone point me to a guide of how to configure?
I am a noob, and struggling with this for past 3 days.
Most guides i searched were for openwrt version 19 and earlier.
Thanks,
Mac