Hi, installed a Zabbix Frontend to try the appliance directly on the router. I've installed also the correlateds below.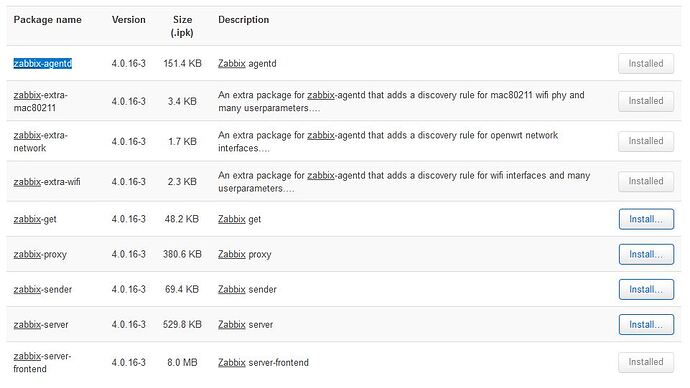 When I open the browser screen I would have expected to have a dashboard more or less similar to the one I saw on the servers and instead I find myself having a similar problem. It seems that the interface is not being interpreted correctly. Should anything else be installed? Maybe something php on the router. I had try three different browser on two PC's. Same problem both of them.
If i click on ones of them the browser do not open the link but he attemp to download the related file.
Any suggestions about that?