Hello all...
I need some help on how to troubleshoot a Wireguard VPN.
Some of you might remember I am creating a 2 site VPN with tablet access from internet.
I started by a lab environment illustrated as follows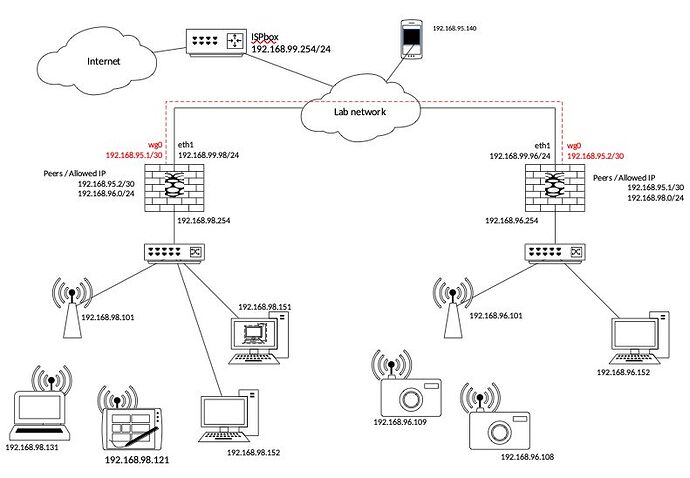 Everything was OK so I implemented FW4 as the only gateway on site1 & FW3 on site2 (before I tested FW3 on site 1 to test that the config was OK & it worked fine)

Site 1 works perfectly, I am able to connect from my tablet connected on 4G
On Site 2 I am unable to connect.
My internet boxes are from the same provider (Free) I checked the config on both of them they are similar.
How could I check live the arriving connection to see where it is blocked?
Thanks for any help.