Hello, here my actual configuration :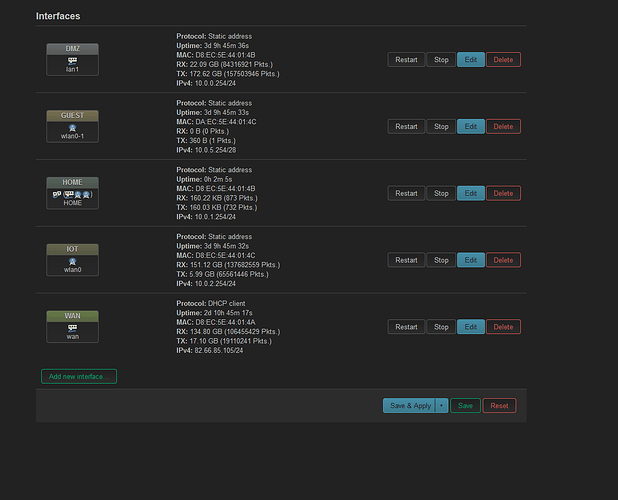 I have buy manageable switches. I want :
LAN 1 (DMZ) connected to a server (I want VLAN 25 (to manage switch) and vlan 100 (to manage server with my computer)
LAN 3 (HOME) connected to a switch (I want VLAN 25, 100, and 1 (for all pc, tv etc)
WLAN0 (IOT) a wifi for my domotics VLAN 66
WLAN0-1 (GUEST) a wifi for guest VLAN 5
What I need to do ? I know to configure my switch but it's not clear with OpenWrt.
Can someone help me to understand ?