This one doesn't have that spike. Dang it. 50GB of memory used up for a good cause tho. Doing more than one plot OOMed my laptop also. Don't need to do -l 300 again for a while...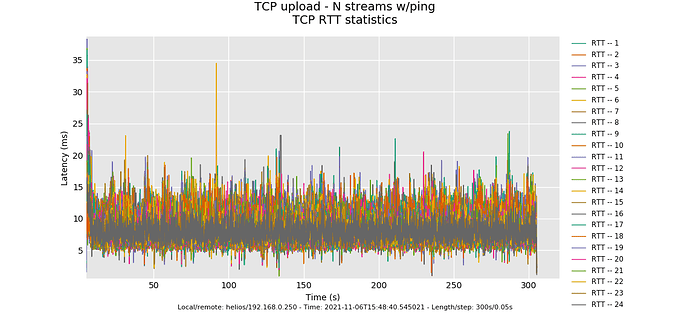 This is a pretty normal looking result. I note I am not recommending 16 flows to your end-users, it was just seeing if codel was correct.
OK, in looking at this and the 3 others, we hit a limit of 800Mbit/sec hard for some reason. Should have been about 870, I think, but haven't done the math. Add 20% or so to your burst parameter?