Hi Everyone,
I brought a BT Home Hub 5A model from online which as the newest stable version of OpenWrt (18.06.1).
I am wanting to use it as the sole router and have it connect to BT just like my Home Hub 6 does. I have been searching around online now for around three days and tried all different configurations. Please see screenshots below, I am convinced it is trying to connect to BT but they are refusing the connection.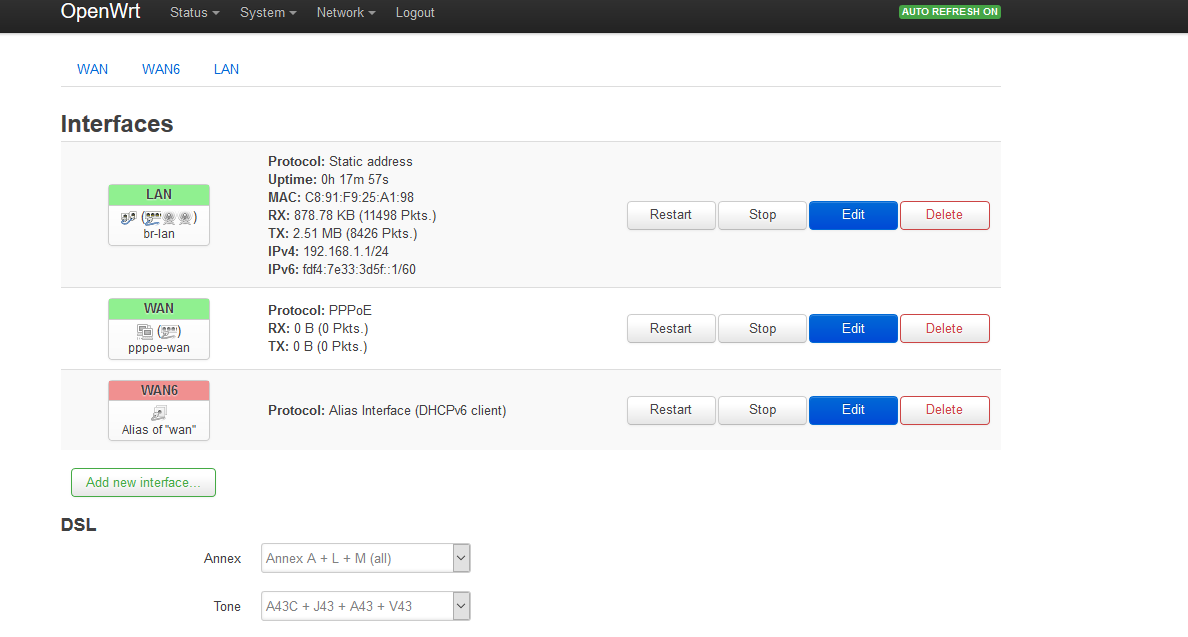 I was going to post this in an already created BT PPPOE topic I found on here but it was closed, so apologies for the new post.