Hi,
I am trying to get WireGuard running on OpenWrt behind an ISP Router.
UDP Port 51820 is forwarded, and I can access that port with netcat from outside.
However, when I try to initiate a WireGuard Connection through my iPhone, the Handshake Initiation fails: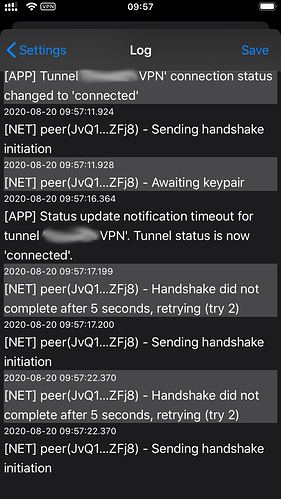 Any ideas? Thanks in advance.