Hello everyone...
I need some help trying to recover my TPWRT3600 router, but I am seeing some errors in putty, serial communication, as if the serial port speed is wrong or the cables are bad but not. like:

The problem he's presenting isthat all leds flash at sametime, indicating corrupted firmware, right?
I started testing with 155200 and went down to 9600 and nothing working properly.
My serial / USB adapter is this one, I think it may have a problem, but testing loopback communication works correctly, like this: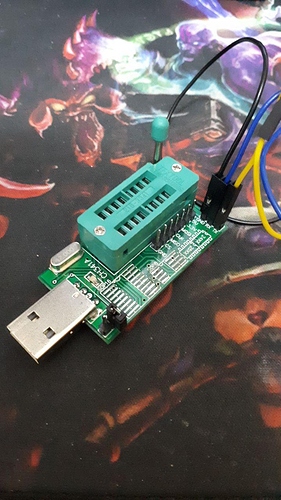 I ask your help because I no longer know what to do - I recover routers normally with this serial port method (using putty) and the tftp server, but this time, I can't.
If anyone has any step by step, please share here with me.
More images:

Here I soldered the wires directly to the router board for testing and yet it didn't work out
Hugs!