Hi everybody,
I've read the wiki and also some threads but I'm very confused and really I've lot of questions

I'm using the @ACwifidude build for netgear R7800.
Actually, LEDE shows me the following: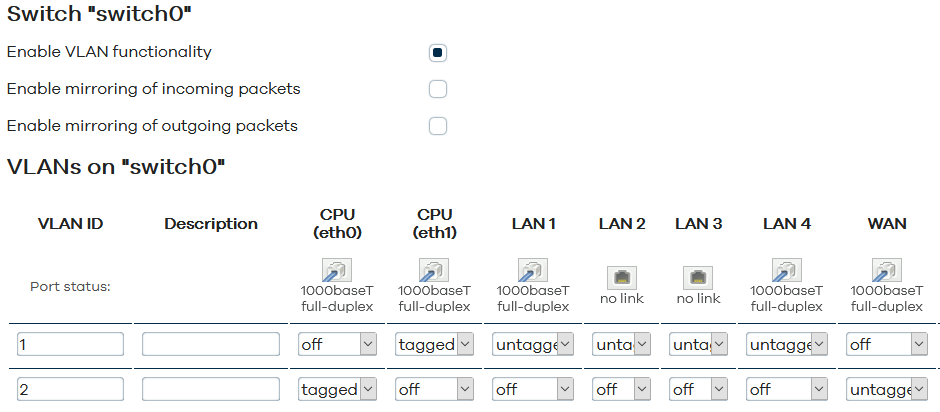 but I dont understood several things.
It seems I have two VPN, that are the standard for my hardware... right? And how they communicate one another (they have, otherwise how lan packets go out and viceversa)?
And why the only tagged things are CPUs... it means that each cpu of my dual core router is dedicated to one lan? And why each VLAN is connected to one CPU?
What happens if I select "Enable mirroring of..."?
If I add a third VLAN, can I give it different ip? Where? How this third vlan will be connected only with the wan?
Maybe I also need to understand what all of these interfaces are... (this under "lan": under wan they are more called alias, and I have also wan6!)
LAN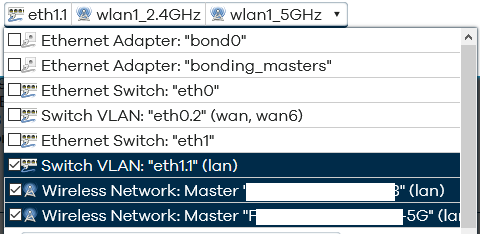 Thanks for any suggestion!