I have been having issues with getting wireguard configured correctly on my Luci 19.07 installation.
I have a wireguard server set up on a raspberry pi. I can connect without issues from android or windows. After some time I was able to get it to connect but then I had issues with firewall connections / settings. I finally ended up with lan -> wg0 and getting all traffic routed through wireguard, which is not what I actually wanted. So, I reset the firewall back to lan->wan.
I was looking at vpn-bypass and added that, but then I noticed that the wireguard interface was not connected. I have been trying without success to get that to reconnect. I used the same credentials to create another connection on my laptop and it connects fine.
I haven't found much in the way of help debugging.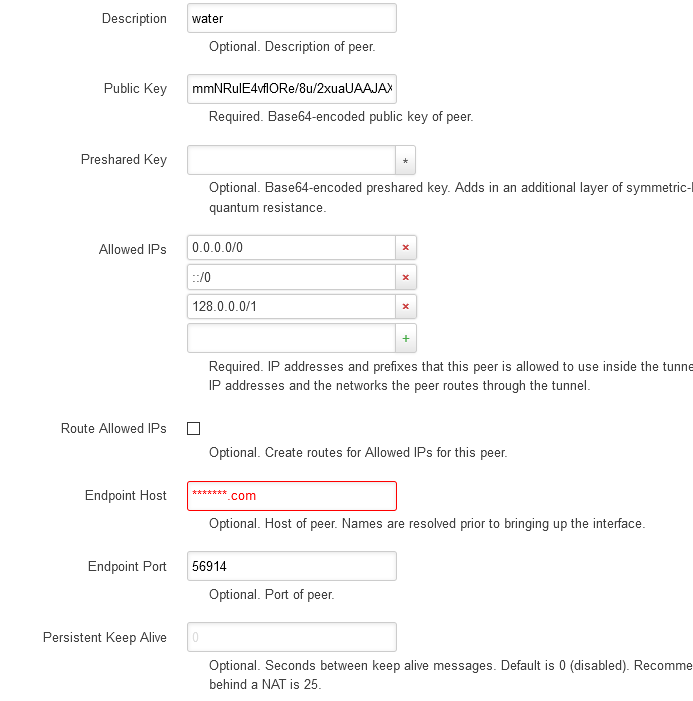 I've tried assigning in the firewall to zone both unspecified and the wan but neither make a difference.
I don't remember making any changes to the firewall rules for the wan zone at all.
My first goal is to get openwrt to connect to the peer. If I can keep this stable, then I can look at trying to route the specific subnets through the vpn.