Hi all,
Here the setup of my linksys wrt3200acm (openwrt 19.07):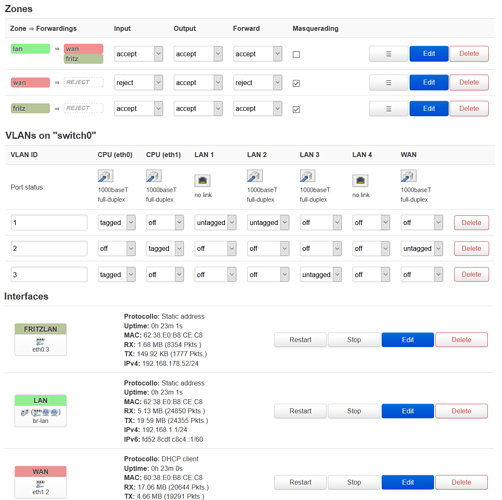 What I want to do is to be able to access all the devices on vlan3 from vlan1.
When I try to ping a device on vlan3 from vlan1 most of the requests are successful but I get some "request timed out".
Also I can't access the web interface of the devices on vlan3.
I tried to scan the ports with nmap and I see them all open.
What could be the problem?
Thanks.