Hello,
since hours I'm trying to install openwrt on that damnet Mikrotik garbage
Mikrotik RB760igs
I'm using Windows 10 64bit
I tried it with tinyPXE and TFTPD but without any success. After hours of changing configurations, network cables, USB ethernet cards, ... I get the following now:
"Got IP address: 192.168.1.12"
"resolved mac address 00:50:B6:0A:B3:A8"
"**********************falling back to small packet size"
"**********************kernel loading failed"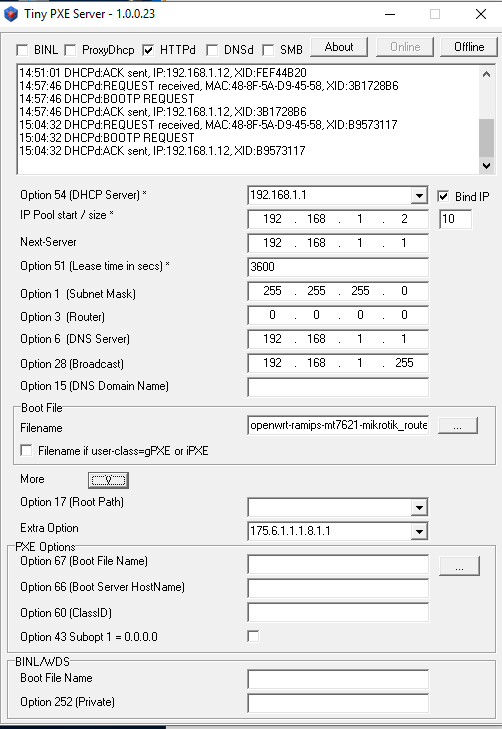 Files I'm trying to use:
openwrt-ramips-mt7621-mikrotik_routerboard-760igs-initramfs-kernel.bin
openwrt-ramips-mt7621-mikrotik_routerboard-760igs-squashfs-sysupgrade.bin
Current router settings:
o-e "boot device - boot over Ethernet"
p-1 "boot protocol - bootp protocol"
b-2 "booter options - force backup-booter loading"
but I tried all combinations of these three settings...
Any idea what could be the problem here?