Hello guys
I was doing my second open wrt installation on a similar router (wzr-600dhp)
( here the first )

and there was a problem and the router became a brick.
i read this
https://openwrt.org/toh/buffalo/wzr-600dhp
https://openwrt.org/toh/buffalo/wzr-hp-ag300h

https://openwrt.org/docs/guide-user/troubleshooting/generic.debrick
bootloader is broken
I am using a 3V TTL usb and when i try to load new firmware there is no network
seems to be easy when there is a network.
but I don't have communication with my router (Lan)
it is my first problem with a firmware.
If someone can help me I will be grateful.
I will put all the information that I create (for not knowing about firmware)
It is important.
It only allows me one image for being a new user
the last image redirects to the images with the information
WZR-600DHP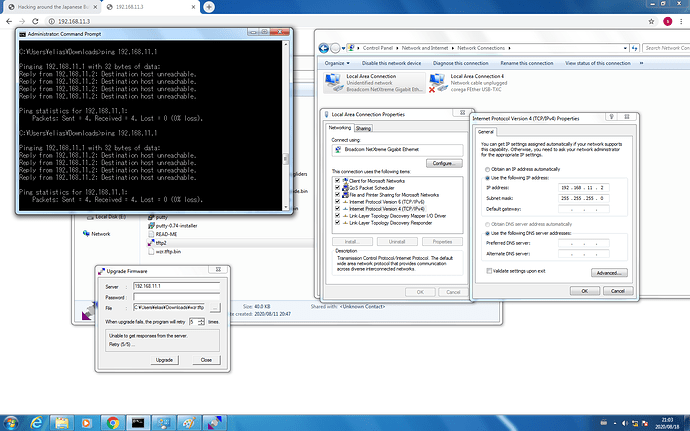 what I've read about this is really simple
ar7100> setenv accept_open_rt_fmt 1 ar7100> saveenv
but as I repeat, I have no communication with the router.
Thank you for your attention.
.......I think they already found out that I use a translator ; )