Hi folks,
I stumbled upon weird problem. After every reboot "Software VLAN" interface appeares :


I can delete this interface by specifying it as an interface in Luci and then delete it. But after reboot it's back... Also it automaticaly gets IP adddress whitch is reachable from local LAN.
I am not using VLAN functionality. I have no idea when this started and why.
/etc/config/network doesn't specify any VLAN interfaces (except default ones).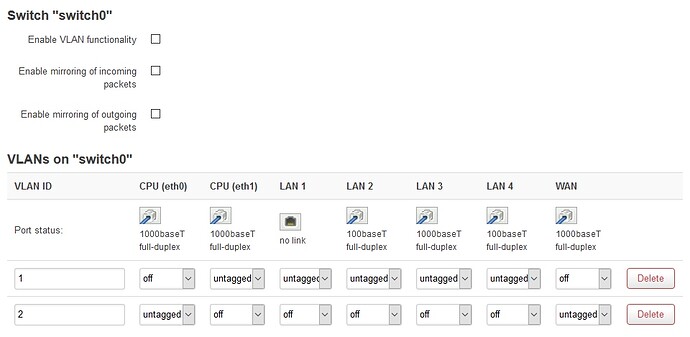 My router is Zyxel NBG6817 and I'm using stable 19.07.7 r11306-c4a6851c72.
Do you have any idea why is this happening ?
Thanks