Hi, since today my 4.19 master snapshot installations show "Unsupported protocol type.", and no interface statistics like RX/TX bytes for Batman hard interfaces.
A few days ago they still showed as "Unmanaged", but with interface stats.
I vaguely remember a "luci-proto-batadv", but I can't find it in the package list in the device that still runs 4.19.69, which displays the complete, correct interface stats. Or has this something to do with the luci changes, that are currently trickling through git?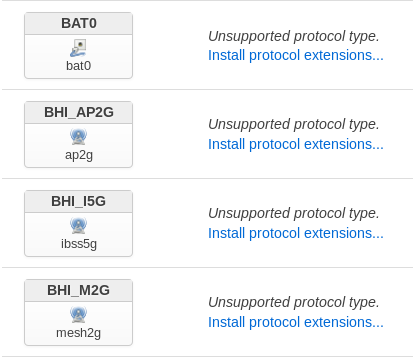 Btw: Not solved, just erroneously marked as such.