Looking for some advice on the configuration of my Talktalk router, to support what I'm trying to achieve. Essentially I want to bypass as many features on my TalkTalk supplied router and use the features of OpenWrt, installed on a Raspberry Pi 4B.
I've followed this guide and appear to have it working with no issues, My home devices (TV, Laptop, iPhones etc) are connecting via the Wifi on the Raspberry Pi and traffic routed to the Talktalk router via the ethernet port on the Raspberry Pi, corrected to the LAN port on the TT router.
Here's a quick diagram to help illustrate my setup: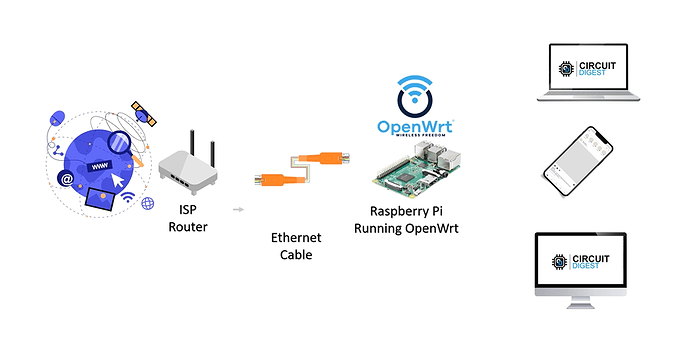 Are there any additional configuration settings I need to make on the TT router or within OpenWrt to ensure the Raspberry Pi is acting as the primary router. I know I'll need to disable the ability for devices to connect via Wifi directly to my TT router.
Also - should I be configuring my setup to use the WAN port on the TT router?