Now, I have a Fritzbox 7520 and I do all this stuff on:
till this:
sysupgrade -n /tmp/avm_fritzbox-7530-squashfs-sysupgrade.bin

all works fine. After the reboot, the box is still waiting for my tftp server. When I start my tpft server, the box allways download the initramfs image ... then I have to do all steps again ...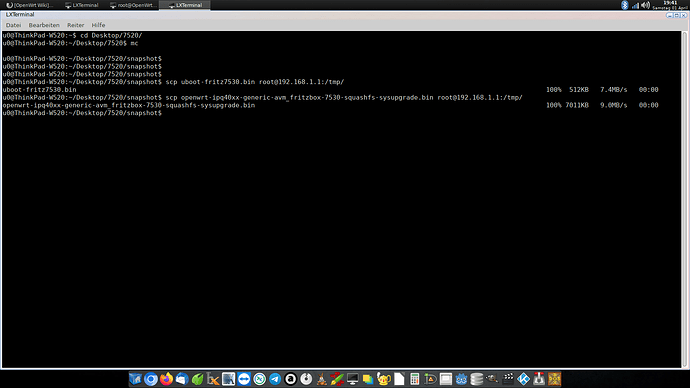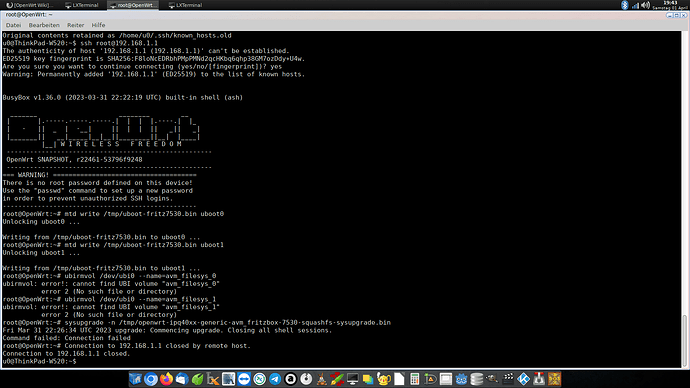 Can anybodey help?