Good Evening together,
i am complete new to openwrt - but i running 2 "nodes" as accesspoints allready.
Actually i try to install 19.07.7 on the Fritz 1200 by using this instruction: https://openwrt.org/toh/avm/avm_fritz_repeater_1200
Problem is now:
I stucking on point 5. I mean, i not realy stuck, but: my Openwrt has load into the ram and booted up.
At this Moment, i has think to test, how good openwrt works on this fritz, because - all informations are rare and i will not brick anythin.
Ok: What is my problem now?
it's seems, that the image comes with ath10k-firmware-qca4019-ct and kmod-ath10k-ct packages as a standard.
But at this moment - by point 5 - i can't search for wireless. This option is completly missing in LuCi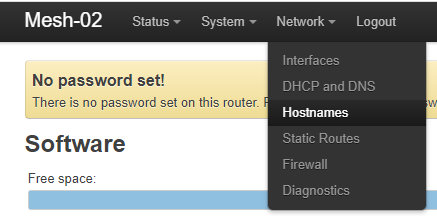 ---
i try:
iw dev: show nothing
opkg install pciutils -> lspci : show nothing (ok was a try)
---
my question is now: is this behavior normal and after upgrade and burn to ROM i can use wifi?
or
can i asked the a comand, to show the correct hardware (maybe newer ath chipset?)
i hope, that someone can help me
Greetings!
=> At this time: I using also 2 Baracuda Next Gen with OpenWRT. Works great, but for accesspoint with meshfunction it's a little bit to large and oversized.
(At this Moment simple setup: 1x Mesh, 1xAP per Baracuda --- but: all on 2,4GHZ with only one radio)