I have two devices with the same ip address (192.168.125.1) which cannot be changed because the maunfacturer wont permit it. The are both connected directly to the OpenWRT router (eth0.1 and eth0.2).
I would like to have both robot connected to the same network.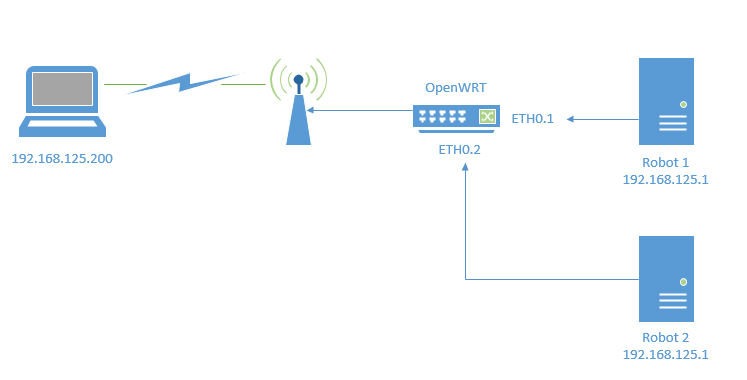 The switch has been setup with 2 vlans and I've setup two interfaces LAN & LAN2. Connecting to the WIFI I can communicate with the robot 1. I'd like to effectively change the IP address of robot 2 to 192.168.125.2 and map it into LAN with the other robot. DNAT & SNAT? Any advice or suggestions would be appreciated.