Hello,
Can any of the experts in this forum please help me how to set up openwrt as an access point?
I have the following connection:
Netgear modem -> Pfsense -> WRT32x Openwrt
Pfsense is configured and working just fine. It's IP is 192.168.11.11 and netmask is 255.255.255.0
On the WRT32x side i made the following changes on the LAN Interface:
I turned off DHCP
I also disabled IP6.
I kept IP4 and netmask and gateway and DNS to default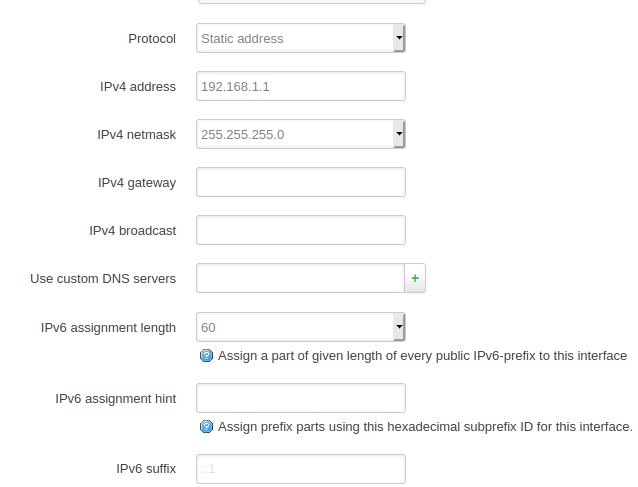 I also disabled the following from System - > startup
firewall, dnsmasq and odhcpd
Then I restarted WRT32x and connected a cable from on of the pfsense ports to one of the Ethernet ports on the wrt32x ( not the WAN port).
The internet is working on the clients but I am unable to access LUCI web interface on the wrt32x even when I plug a cable directly from a PC to the wrt32x.
Are the changes I made correct? or did I mess up something?
I tried to look for wrt32x in the list of connected clients on pfsense DHCP Lease to see if it was assigned a different IP but it was not listed there.
I also attempted to change the LAN Interface settings on wrt32x to the following but the moment I apply the settings I would lose connection to the router and to the internet.
I would appreciate your help
Thanks in advance