I installed openwrt (snapshot) on my TP-link MR6400 (4G LTE) V5 router a couple of days ago, before installing openwrt the router was working fine, but now I don't have internet access. I tried a suggested solution I found by changing the LAN IP address to a different range, it didn't work either. My networking background is not very strong, could anyone here help me find the problem?
This is a screenshot of the /etc/config/network file: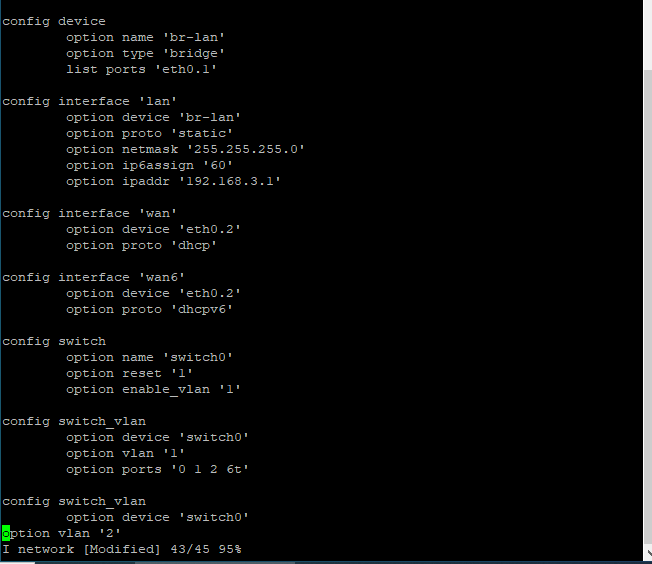 I tried Ethernet&WIFI connection both of them did't have internet connection, I can ping other hosts in my network.