Friends, I welcome you!
Tell me, please, where did the bridge setup go?
I installed a new version of OpenWRT (though this is a snapshot) on a Raspberry Pi 4B and now I can't find the bridge setup...
It used to be here: where the green arrow is marked, there was a flag "Bridge"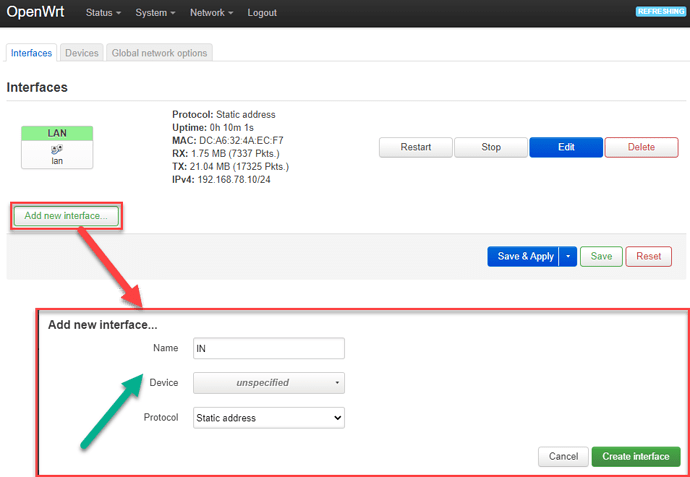 thank you very much!