HI all,
i was only able to embed 1 pic. please refer links
I successfully installed OpenWRT on my Xiaomi MiWiFi 3C using BREED. And I tried to revert to factory firmware. but it failed and my router never turned on and was not detected using the ethernet port. so I purchased USB to TTL CP2102 Connector and tried to connect to the serial port with putty. But I am getting blank putty screen.
This is how i connected to putty.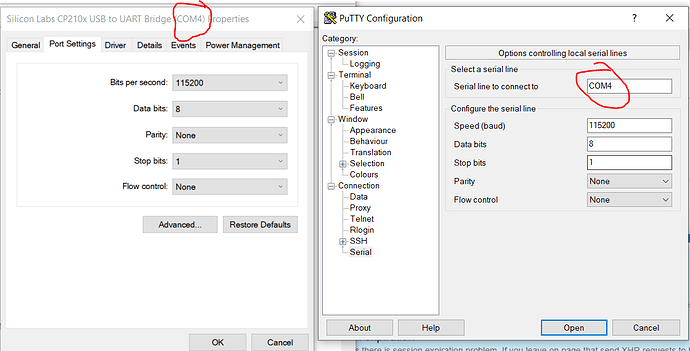 after connecting to putty with plugged in powers suply

Below image is my cp2102 device when the router is not plugged to a power source.
both Red and Blue is glowing

after connecting power only red is glowing. and it makes a small keek noise for a second when plugged in power