A liiiittle off-topic, but it piqued my interest, as I had looked at the local MQTT implementation on Xiaomi routers recently.
Check the references to json_object_new_object if you want to see what kind of responses they build to send upstream.
For example, this is what it sends on connect. (In function ma_sys_info_generate_register_payload)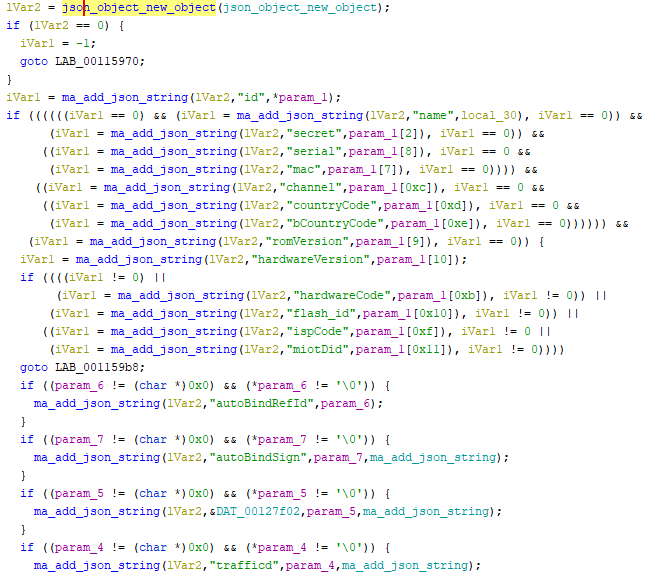 However, I'm a little more worried about what they can send back to you. Sweats profusely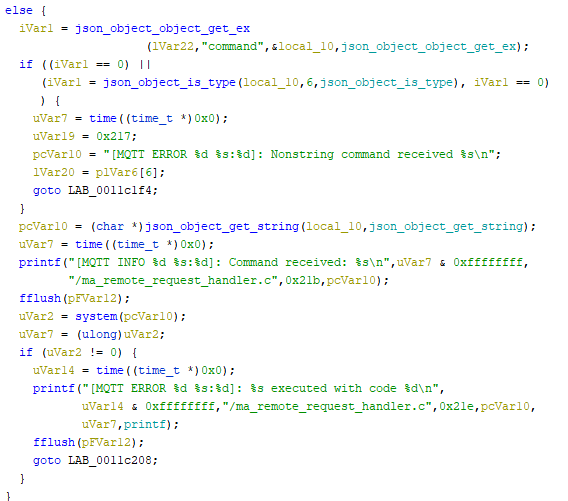 I really hope that does not look what I think it looks like.