This is a companion request to Add "default gateway" setting to static lease configuration
In some cases, it might make sense to point certain devices to difference DNS servers
For instance I might have google's dns, my ISP's dns, a pihole, my VPN's DNS and other DNS with special exclusion list, for instance a dns server that will not resolve any of Microsoft's, apple's, facebook's and all of China's DNS records.
And it would be helpful to switch certain devices between each of those choices from the static lease configuration page.
Here is what that might look like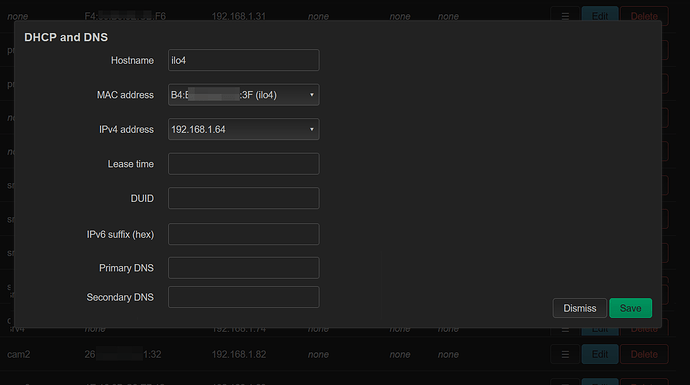 Like the other feature request, the list of DNS servers might be a little drop down menus where you can select from a multitude of known DNS servers.