Some network have more than one default gateway, it would be great to be able switch static leases between them.
Example
192.168.1.1 direct internet
192.168.1.2 vpn
192.168.1.254 no internet (for hostile devices such as apple, microsoft, google and chinese products)
Here is what the interface might look like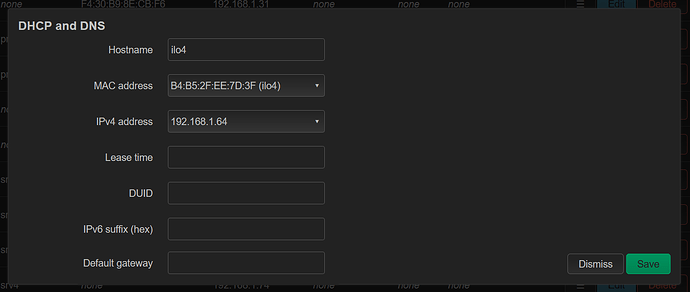 The interface might be a drop down, with a selection of known and named default gateways, but that's definetly and extra feature
I would also like if a device could have a static lease that defines a particular default gateway without specifying a static IP address. That is a lease that only forces a particular gateway but nothing else.
At the same time, specifying a DNS server override might be very useful but I will make a separate request for this. (think switching between google 8.8.8.8 , your isp dns and a pihole for instance)