According to this 2020 paper:
OLSR is superior to both WDS and 802.11s: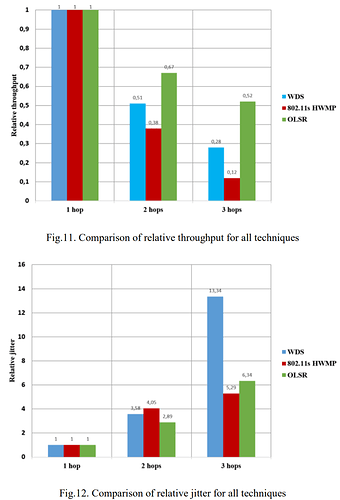 It is striking how much difference there is between the technologies in terms of throughput and latency.
What is the consensus now in late 2021? Has anyone compared the relative merits of WDS vs mesh vs OLSR in OpenWrt?
The temporary brokenness of 802.11s mesh for the RT3200 (now fixed I believe) is what prompted me to look into this, when I switched to WDS.
Is OLSR well implemented in OpenWrt right now?