hi !
i just wanted to have your advice about X86 cpu consumption. The website cpubenchmark which let you compare cpus, is showing strange things about this.
From what i know TDP watts are about the heat produced by the cpu, not about the power consumption. But on this site, it's like they calculate the runing yearly cost based on the TDP ??
i don't understand...
i compared 3 cpus, what do you think ?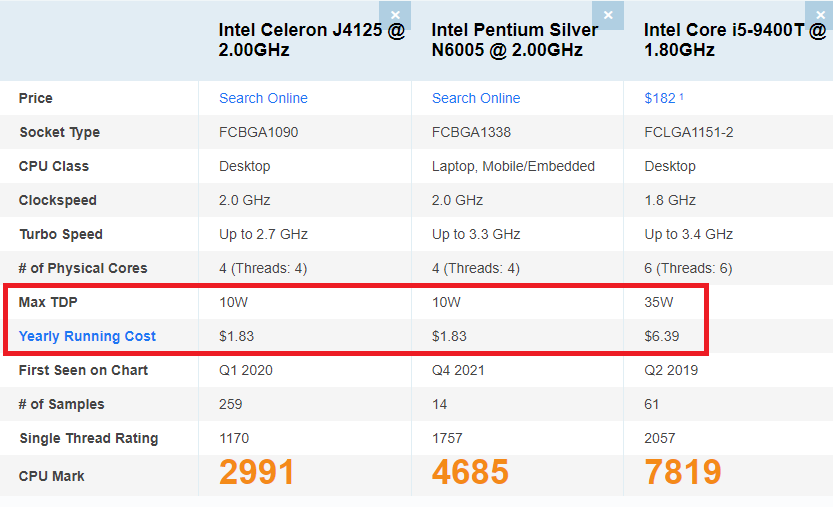 i just changed the value for a router, runing 24/24 with an average of 25% cpu load, with the cost in euro for my country 0.18€ per kw.
13.80€/year for a I5-9400T ?? really ?