I am trying to flash OpenWrt on my x86-based set-top box.
The box is sold as 'GAZAL PRO 9000' (rebranded, OEM unknown). Here is look inside: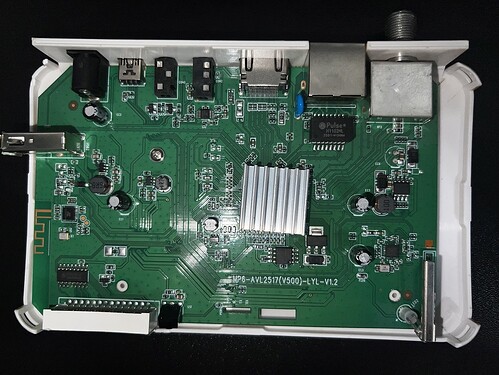 It has an RS-232 (as 3.5 mm audio jack), USB, and HDMI port, which can be helpful.
The CPU heatsink is stuck solid to the CPU, so I can't tell what the CPU is for sure, but looking at this PCB silkscreen, it seems to be a Rise MP6, which is a 32-bit x86 CPU from 1999
:
So I downloaded the legacy x86 generic-squashfs-combined.img.gz firmware image to try to use with it.
Onto flashing. In the user interface, there is an 'upgrade' feature (similar to regular router flashing procedure) that can allow you to flash a firmware image from a USB. So I copied the extracted image to a USB flash drive, rename the extension to bin (it didn't recognize img).
However, when I try to flash the image, it accepts it, but then it immediately reboots, with the stock firmware intact as if nothing happened. Here is a video on how it looks like: https://streamable.com/oq84hn.
I have tried doing it multiple times, but the issue keeps persisting. This is presumably a safety/security feature to reject 'corrupted' images. How would I bypass it?