I'am subscribed to an wireless internet service provider because there is no other option. Since this summer they upped our speeds from 10/8 to 80/70 with variation (60-90)/(40-70) so the speed is not guaranteed.
They are using antenna on our roof which then goes to a poe injector that ultimately reaches our router, at the moment RT-AC51U (build 18.06.4)
I have succesfuly applied luci-app-sqm as results are shown in these videos:
before: https://youtu.be/QvjR_y1N2mk
after: https://youtu.be/vFZ4ucOt0Tw
Current settings: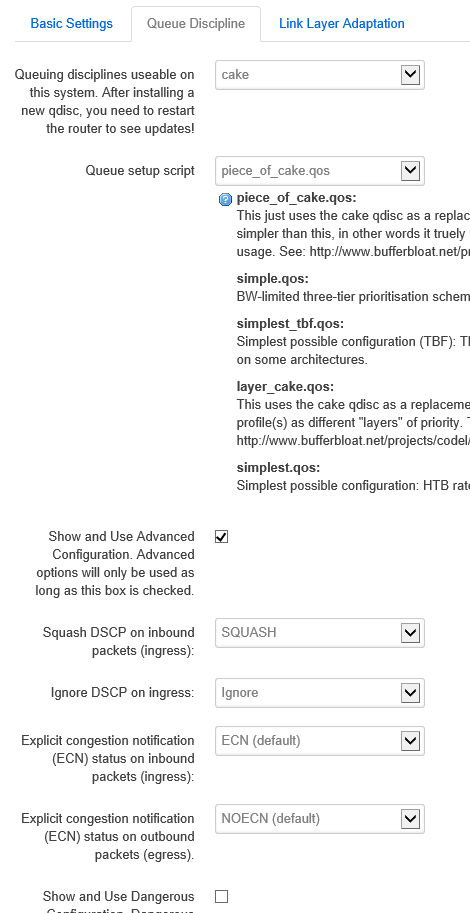 Why do I want to alter current settings?
Despite the change in dslreports.com, I am still lagging behind other players in reaction time at online games while having ping of 12-18ms . I believe it is due to nature of WISP connection, but before accepting that I would like to eliminate every possibility. What could I change?