Hi
I have recently setup a openwrt router on an intel x86/64 platform (OpenWrt 22.03.5 r20134-5f15225c1e / LuCI openwrt-22.03 branch git-23.093.57104-ce20b4a).
I have configured WireGuard as per Surfshark instructions here - https://support.surfshark.com/hc/en-us/articles/7091559595666.
My Lan interface is eth1 and wan is eth0 and wg0 is the one I have created for wireguard config. I am using PBR to test this so have not checked the Route Allowed IP checkbox in the peer configuration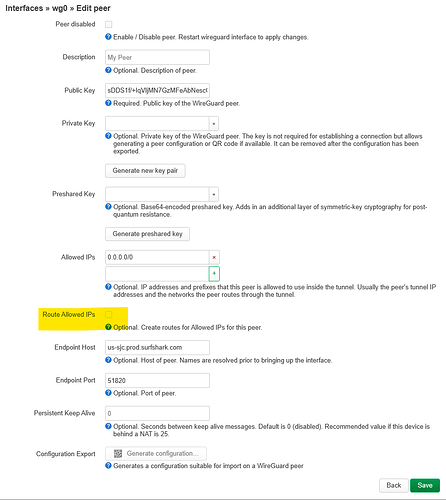 I know the pbr does work as the DNS servers are allocated to my test client from surfshark wg0 interface but there is not traffic flowing through the interface. If I go into the Status-Wireguard I don't see anything there either. Assuming I should see something ...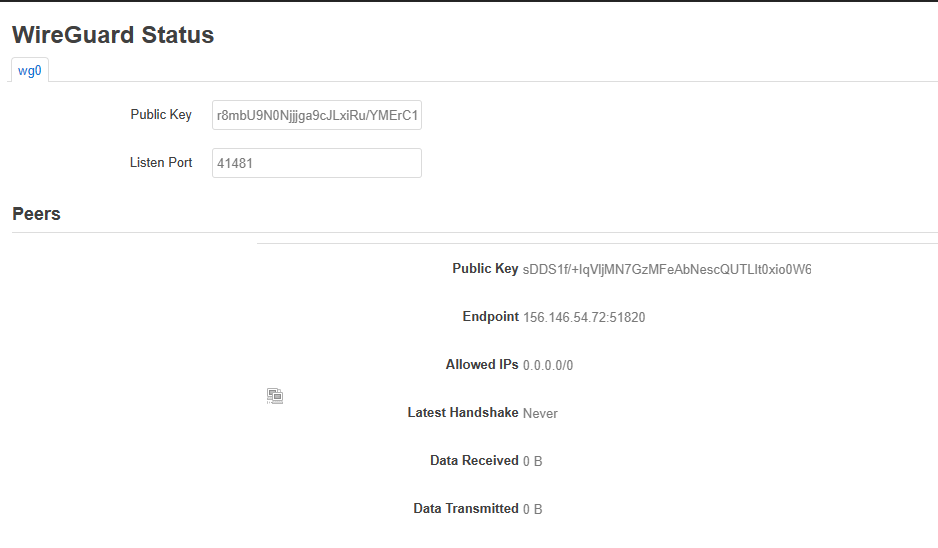 I have provided below output of the config files as per another thread. Please not I am not very technical so can follow instructions but my CLI skills are very limited. Thanks in advance for any assistance in troubleshooting this issue.