Alright. Sorry for being that newby... Never worked with VLANs before. Really appreciating your help!
I created now a new VLAN eth0.3 under Switch. Then I recreated lan2 and have chosen eth0.3 and bridge mode. Static address, IpV4 192.168.200.1, netmask 255.255.255.0. Nothing else changed. Now it is as lan, only different IP. Activated DHCP, giving out IPs from 192.168.200.100-250
Firewall zone for mullvad created, wg_mv connected with that, removed from lan2 fw zone.
You then place traffic on this LAN (in Network > Switch
Like this?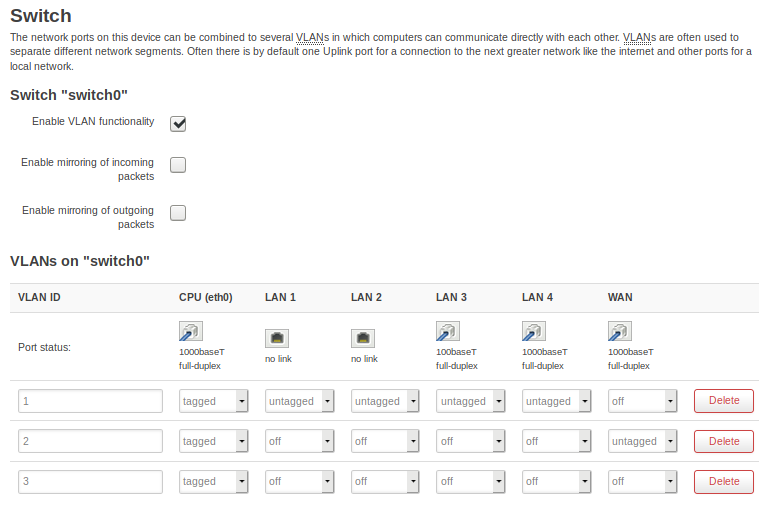 Interfaces seem to work fine, only LAN2 does not show RX packages.