I used this page to set up my wireguard "server" on the router: https://openwrt.org/docs/guide-user/services/vpn/wireguard/server
openwrt version: OpenWrt 22.03.5
traffic rules for the firewall:

interface:

Client: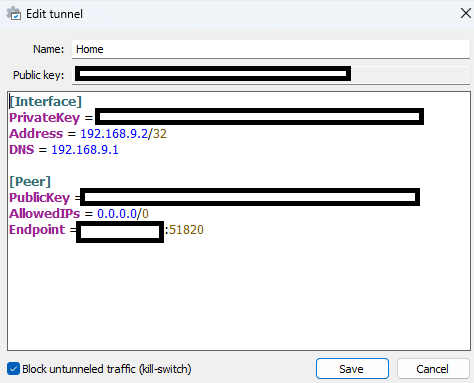 The clients are able to connect and get the 192.168.9.2 IP, however they cant access the internet, and i noticed they are not able to receive any data. tx goes up, and rx stays at 0.
What could be the cause of this?