Not sure if proper to ask here, I have 2 AP, one in the living room as the main AP, the other in kitchen as an extender AP, both connected to my main router which is running wrt.
The problem here is, the experience of roaming between these 2 AP is bad, there is always an interruption from few seconds to minutes, sometime it just never disconnect when the signal is weak but not weak enough.
I know there are solutions like Mesh or AC + AP, but after googled a while, those solutions may have lower latency for roaming, it still have an interruption in any way, I'm thinking a way as following,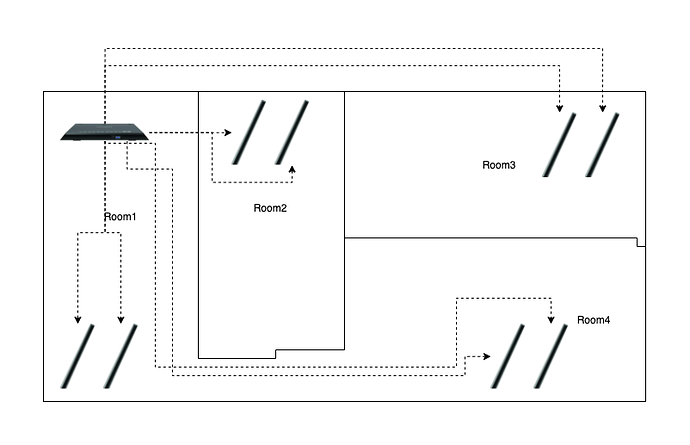 I'm sort of short of related knowledge so I'm not sure whether will this work, use one AP only, but extend the antennas to each room, the ports for antennas may not be enough, so I'm planning to use the splitters to extend more ports for antennas.
I also found a topic like hidden node problem, since I just use this in my house only, if this works, just I can walk to any corner any my place and the signal will be alway in good condition since there is no roaming at all!
There must be some limitations coz I don't see ppl using this...