Been trying to setup a wifi repeater but haven't succeeded by following among others Wi-Fi extender / repeater / bridge configuration so now I reach out for help.
OVERVIEW
What I try to archive:

1: PC connect to WIFI-Repeater LAN port by cable. PC get DHCP and Internet from WIFI-Access-Point
2: The WIFI-Repeater connect to the WIFI-Access-Point by WIFI
3: WIFI-Access-Point have Internet access through the WAN internet (std. router setup).
1: Connection between the two WIFI routers:
Connection established. WIFI mode is set to Client

WIFI Network specification:
2: Interfaces

3:Bridge configuration
The way I see it I have three options to join (bridge) the LAN and WIFI network:
I can create a new virtual bridge interface and join the two networks within (that's what the about guide suggest)
Join the two networks in the LAN interface
Join the two network in the BRWIFI internet
I've tried all three but didn't succeed.
LAN physical-settings options: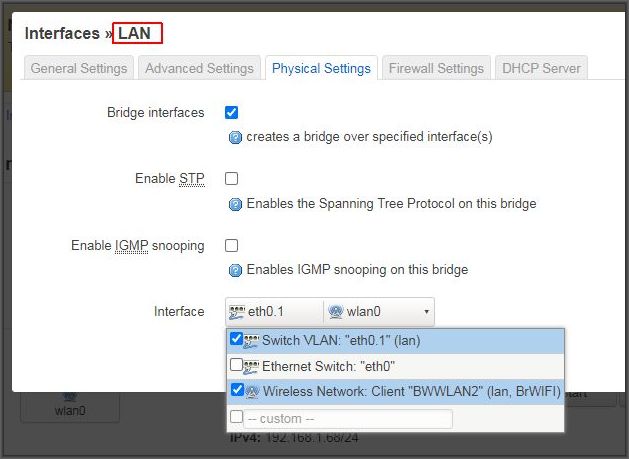 BrWIFI physical-settings options:


Switch setup:
(for simplicity I disabled VLAN)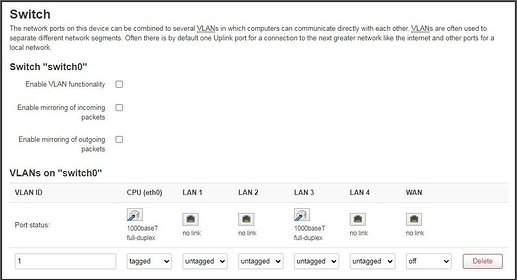 What's the right path?