Hi, I'm looking for a flexible routing solution.
With my now employer comes the requirement connect via OpenVPN, where they're not doing split tunneling and working from home sometimes crawls to a halt. So, I've been building my own split tunnel, without having any control over the corporate hardware.
The setup works alright, I have setup dnsmasq to scope their dns correctly and the uplink works most of the time, but I'm getting random connection stalls, which seem to get worse a lot of DNS requests get served. (Edit: The stalls seem to be related with the policy configuration of that corporate laptop and only occur there, don't mind then) In general I'm not happy with having my entire DMZ connected to the employers network, even when doing strict routing and all.
So my proposal is this: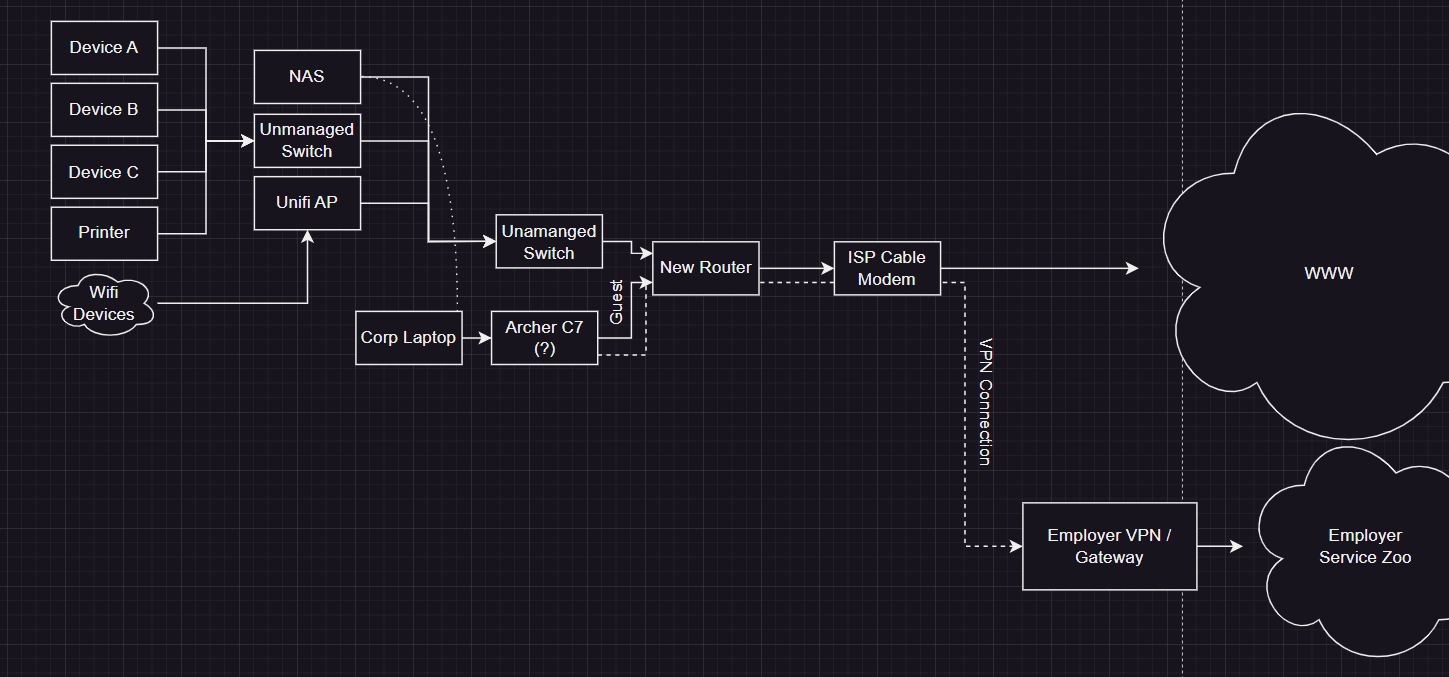 I'm fine with buying both a new router and maybe a new intermediatary link (I was looking maybe for both a R4S and a R6S) to do that. I want to primarily separate the corporate laptop out of the network and have a system inbetween to do all the VPN connection buildup and split tunneling, while the corporate laptop just gets a simple, boring LAN DHCP link.
One annoying factor is that I want to reach the NAS from the laptop, too.
My internet uplink is just 100mbit/s, no fiber. My network devices here all roll with 1gbit/s network cables, I don't have super high performance stuff.
Additionally, I'm prefering low power consumption and eMMC or similar hard storage devices. I had poor experiences with failing Raspberrys and such.
I'm based in EU, in terms of sourcing parts.