Hi,
Last month, I extended my wi-fi network with a second router. My primary (main) router is a TL-WR1043ND and my secondary (auxilary) router is a TL-WR841ND. In fact, this network is not a WDS bridge, because it is not wireless, but wired. It means that these routers connected with UTP cable (LAN-LAN connection). This solution is more difficult, but more stable. Fortunately, it works properly, but I must make some changes, because I obtained a NAS server but my main router (1043ND) does not have any free ports now. So I must remove the auxilary router to make a free port.
But I realized that there is a free port on my modem provided by my internet provider. Can I connect my auxilary router (841ND) to this modem? Can this modem work as a bridge? Can these routers (1043ND and 841ND) communicate through a modem to establish a common and extended wi-fi network?
To make my situation more understandable, I created a network map: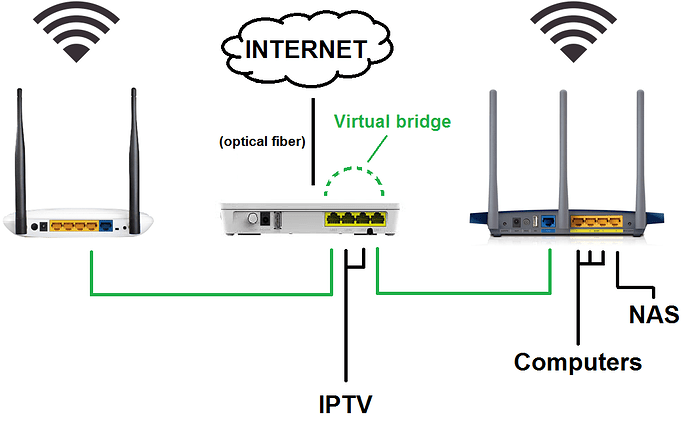 Thank you in advance for your assistance!