Hello,
I have configured Watchcat for (single) modus "ping reboot":
config watchcat
	option mode 'ping_reboot'
	option period '5m'
	option pinghosts '1.1.1.1'
	option pingperiod '1m'
	option forcedelay '2m'
	option pingsize 'standard'
	option interface 'wan'

For unknown reason Watchcat cannot ping 1.1.1.1 and consequently reboots the router.
However 1.1.1.1 is pingable.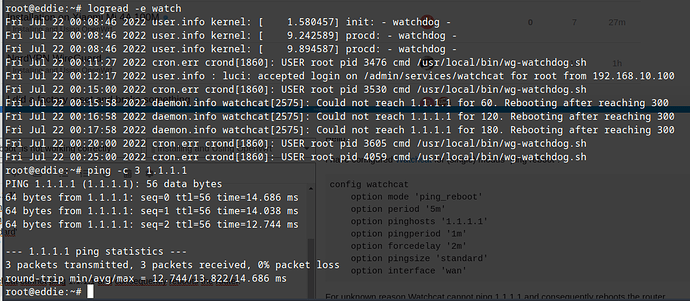 Can you please advise how to fix this issue?
THX