hi,
I have a router at my home with latest version of OpenWRT installed in it.
The router is behind a NAT by the ISP. i.e. no direct access from the internet.
What I want to achieve is, to setup a VPN on the server, so that when I'm outside home, I can connect to this VPN, and use internet on my phone/laptop as if I were connecting from home.
I know basics of linux.
I can install and configure openVPN or wireguard or shadowsocks in any linux server and connect my phone/laptop to it.
Problem is, if I setup the VPN server in the openwrt router, then how would I access it from outside?
What's the best approach to achieve this?
I have used reverse SSH tunnel to connect to the router via a third server/VPS.
But not sure how would I use this to the browse the internet on my phone/laptop.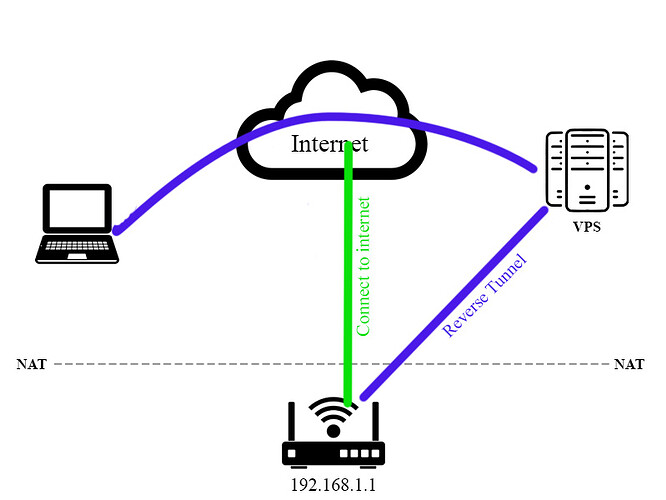 Please suggest what is the best approach.
Thanks.