I am struggling a bit with the following setup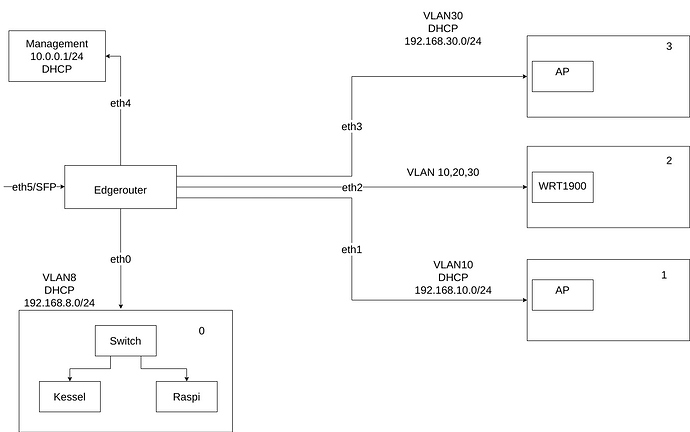 The vlan switch in my Linksys WRT1900ACS is working as expected, as I have vlan 10,20,30 tagged on my Port 4 and I can access vlan 10 and 30 by setting another port untagged in one of these vlans.
What I now want to do: Set up a dhcp server on my linksys in vlan 20.
I tried it like this in luci:
Add new static address interface with ip 10.0.50.1(do i need to use the vlan address? If so how will I be able to add more vlans with internet access?) interface eth0.20. Gateway empty (also tried to put the vlan address which is 192.168.20.1).
I get an ip via dhcp but I cannot ping my edgerouter or access the internet.
Any ideas?