Hi,
i try to figure out what i did wrong. cant find the fail.
maybe some of you guys can advice and help me.
i will try to explain:
I have a couple of vlans, but my problem i cant access an ip of a specified vlan.
my vlan is eth0.60 i try to acces an ip from "normal eth0" lan.
i put this for testing the following rule:
config rule
	option name 'ALLOw Alla'
	option src '*'
	option dest 'security'
	list dest_ip '192.168.60.197'
	option target 'ACCEPT'

but i cant access it.
i assume there is a switch problem, is this possible ?
the pc is on port 7.
my laptop -> wlan accespoint -> port 3
LAN: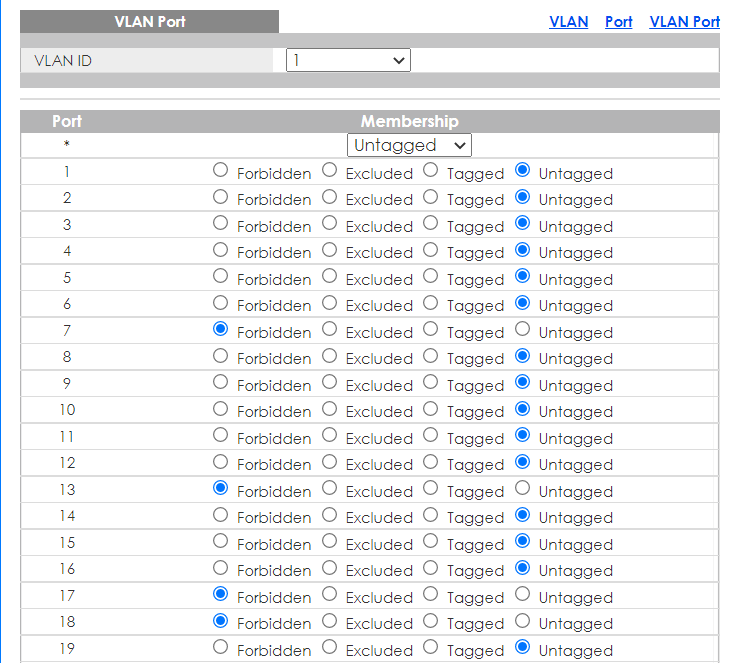 VLAN60: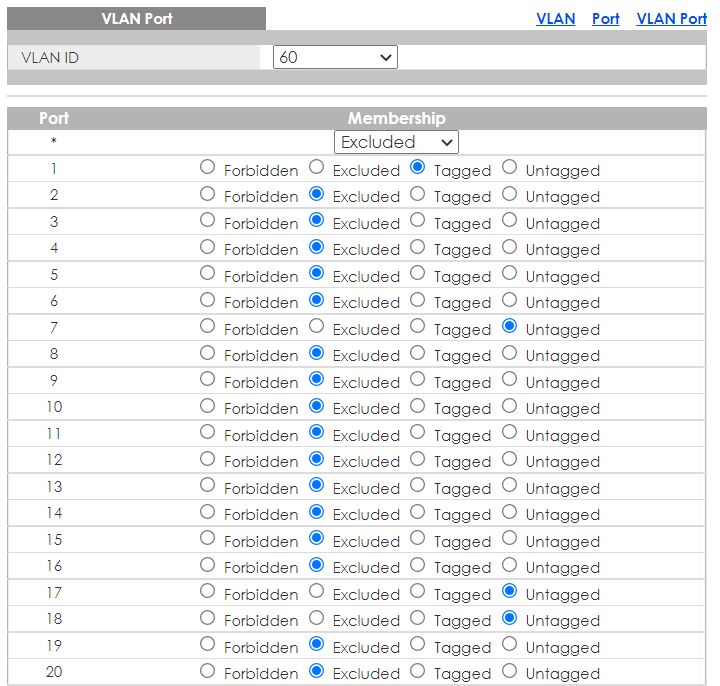 noone should have access to port 7 except my latop (macaddress)
hope this are enough informations to help
thank you