Hi.
My problem is as I mentioned very low wifi download speed. Speed I can reach using stock firmware is about 60mbit/s, with OpenWrt it is only about 8mbit/s. I've tried different settings of radio0 configuration and I didn't solve the problem. These are my settings and they are only working settings.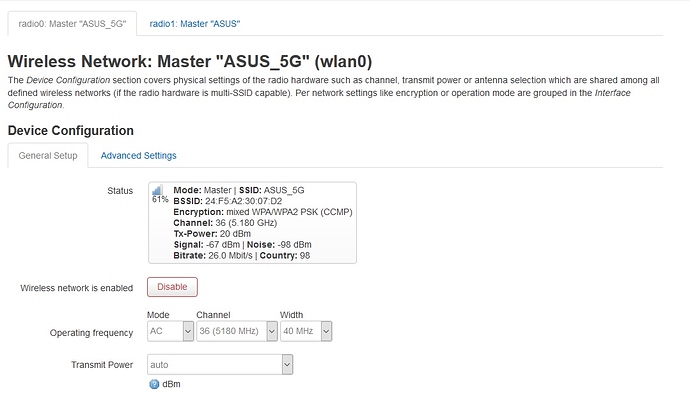 If I change anything radio0 becomes grey and interface isn't working anymore.
Please give me some suggestions what I can do.
BTW. I've installed Davidc502's build but everything looks exactly the same - wifi is very slow.