Hi everyone, first time here. I have a TP Link TL-WR802N travel router; very convenient little thing that I carry with me when travelling.
I have just successfully flashed it with openwrt using Tftp.
Done the basic config so that the router is connected to wwan; and while my laptop is plugged in to LAN I am able to access the internet.
I am now trying to use it as a travel router; i.e. router connected to hotel wifi as a client, and my laptop connected to the travel router as a client. But I can't figure out the correct openwrt settings to make this happen.
Doing an ifconfig I see that the device has only one wireless interface configured?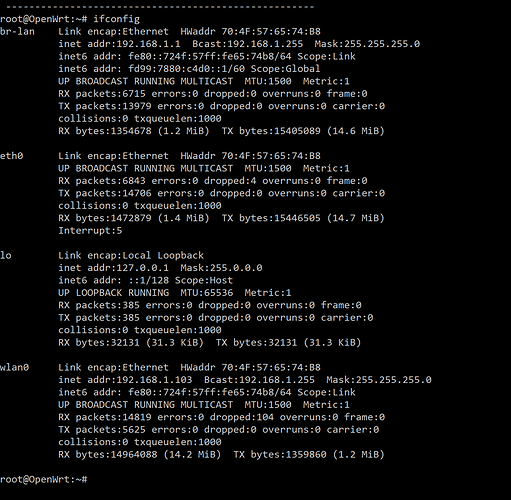 Is there a way to achieve this? I would have thought that it's possible since default firmware allows me to do this...
Thanks!