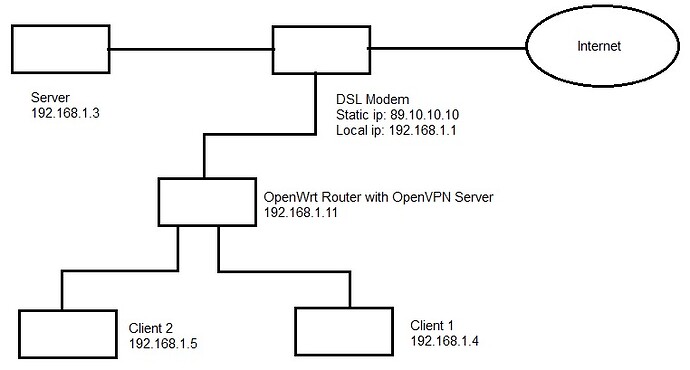 I have this configuration in my network.
The DSL modem is connected to internet with static IP and my OpenWrt router with OpenVPN server is connected to DSL modem.
How should I configure DSL modem and OpenWrt router to access my Server and clients via Internet? What should be the configuration for OpenWrt?