Hi,
This tutorial is to get the French provider FREE using a Freebox POP properly connected as bridge to the Linksys WRT3200ACM router.
I struggled a while before getting the TV (Freebox Player) working as it requires to have IPV6 in SLAAC mode enabled.
Not expert in networking, I found informations here and there.
So here my notes that might help others.
Freebox Setup
1) FreeBox in Bridge mode
2) Set FreeBox IPV6 settings
To find 'Next Hop' IPV6 IP's:
Connect to the OpenWRT Router by Telnet (Putty)


Use command ifconfig to retrieve all interfaces data


Scroll to find the proper interfaces and get the inet6 addr: IPV6 … it should end with Scope:Link

Each interface should have a Scope:Link IP

LinkSys WRT 3200 ACM Router setup
1) Switch setup
2) Interfaces setup
Overview after setup is done looks like this:

3) WAN6 Interface setup

4) WAN Interface setup
Should be all set to default ...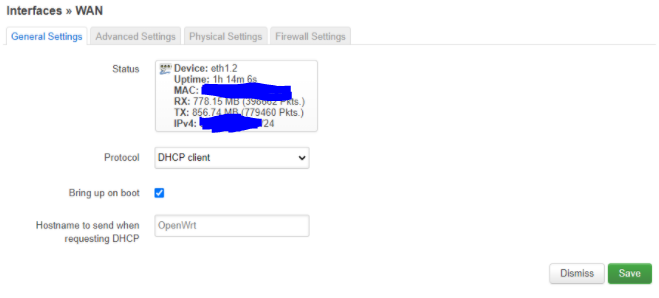 5) LAN Interface setup
As stated at the beginning of this thread, I'm not a network expert... so if you see something weird on these settings then please correct me.
Thanks & have fun!
Sebastien