Hi,
I have the OpenWRT installed and working perfectly, its a much better system compared to the old interface. It is hard wired LAN from modem into a server. It works whilst browsing the internet now no problem but everything routes through the ISP.
I have a Wireguard VPN tunnel set up with a dedicated IP address with TorGuard but I am struggling on how to set up the next steps to ensure everything is routed through it and that I can access it from the outside via the open ports TorGuard have set up for me. They are 8883 for an MQTT server broker I have that I need to use for a few projects, and 2222 for SSH. These are alternative ports compared ot usual as they said they kept lower ports closed for their own reasons (not defined why).
The instructions I followed were:
[https://forums.torguard.net/index.php?/topic/2121-🔥-howto-openwrt-with-any-torguards-wireguard-ip/](https://Wireguard setup on VPN dedicated IP)
Screenshot shows it all set up, I am confident the keys are all in order and the WG is set up correctly but please can you help point me in the right direction with the firewall and routing settings.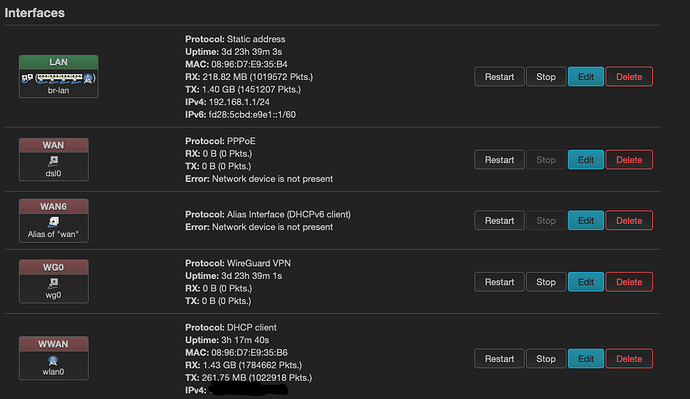 Thanks for your help!